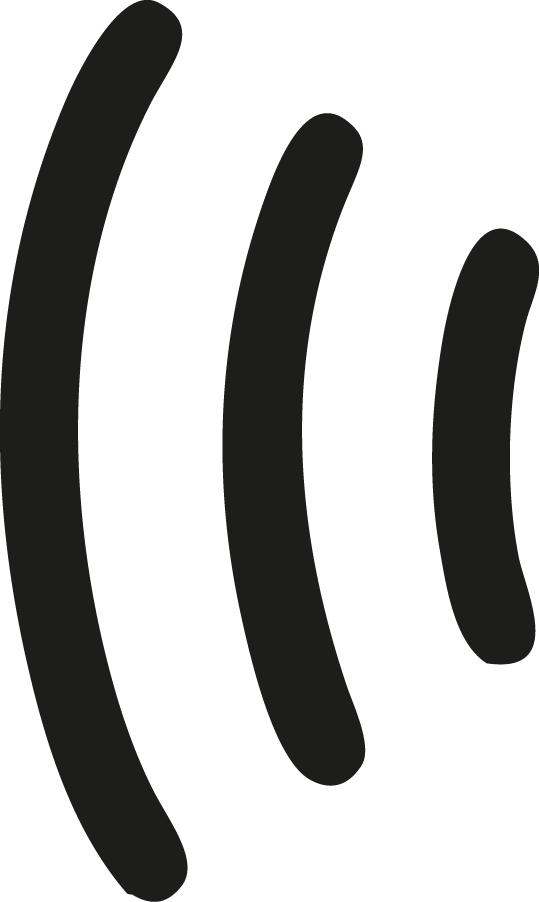 how shockwave therapy can help your pain
Comparing Shockwave Therapy and Radial Pressure Wave Therapy
Shockwave therapy is a physical modality or device that was first developed in Europe (Germany). It can also be referred to as Extracorporeal Shockwave Therapy (ESWT) or Focal Shockwave Therapy (FSWT). When we talk about shockwave therapy in this case we are not talking about electrical stimulation. The shockwaves we are referring to are sound waves…like the sonic boom from an airplane rather than the electric shock from an electrode or plug in the wall. Shockwave therapy uses a mechanical sound wave to stimulate physiological changes within the body, which will promote improved mobility and function of tissues and joints and reduce pain. Shockwave will also stimulate the body to heal itself.
Not all "shockwave therapy" is shockwave therapy. Most clinics in Edmonton and the area use Radial Pressure Wave Therapy (RPWT). This device does not produce an actual shockwave. It can still be effective for pain and dysfunction, but does not tend to be as effective as actual shockwave therapy. Here at Serene Radiance we use both Radial Pressure Wave Therapy and "real" Focal Shockwave Therapy (FSWT).
The Shockwave device we use at EuroCanadian Shockwave uses the same technology as doctor's use in hospitals to break-up kidney stones (Lithotripsy). It is not the same device. The device we use has been adapted for use on musculoskeletal and urological conditions.
The differences between RPWT and FSWT are as follows:
The main features of RPWT are:
Can penetrate up to 4 cm into the tissues
Very effective in reducing muscle and fascia tightness
Loosen or break down scar tissue and adhesions
Improves circulation in existing blood vessels
Reduces inflammation and pain
Can feel like a deep massage or pulsation
Does not have to be painful to produce positive results
The main features of FSWT are:
Can penetrate up to 12 cm into the tissues
More effective in loosening or breaking down scar tissue and adhesions
Stimulates stem cell migration to the area of treatment
Stimulates growth of new blood vessels in the area of treatment
Promotes healing of tissues
Can feel like a deep ache, deep pressure or a "needling" sensation
Does not have to be painful to produce positive results
Most musculoskeletal conditions will require 3-5 treatments usually one week apart. In many cases, improvements can be noticed after the first treatment. Occasionally, improvements are noticed gradually over time after the treatments are completed.
The Storz Medical group in Switzerland manufactured the devices that we use at EuroCanadian Shockwave Therapy. This company specializes in shockwave therapy devices. They have been developing and manufacturing shockwave therapy devices and accessories since 1987.
The devices that we use are also highly adjustable. Therefore, we can set the strength of the treatment to a comfortable level for almost all clients, even if highly sensitive or in acute or severe pain.
All shockwave treatments at EuroCanadian Shockwave Therapy are performed by Gary Wedman, BSc. PT.  He is a physiotherapist with 29 years experience in helping people of all ages with a wide variety of injuries and conditions causing pain, decreased mobility, decreased function, and affecting quality of life.  He has 7 years experience treating clients almost exclusively with Shockwave Therapy.  With Shockwave Therapy, his clients are achieving better results in a shorter period of time than with any other treatment technology or technique he has used in his career.
CONDITIONS treated with SHOCKWAVE THERAPY
Head/Face
Headaches
TMJ dysfunction/Jaw pain
Inflamed sinuses
Neck
Whiplash/MVA
Wry neck/Torticollis
Muscle spasms
Muscle/fascia tightness
Upper back/chest
Scoliosis/kyphosis
Mechanical joint pain
Postural dysfunction
Muscle knots and tightness
Costo-vertebral joint dysfunction
Costo-chondritis
Shoulders
Rotator cuff syndrome/tendonitis
Calcific tendonitis
Bursitis
Shoulder arthritis
Impingement syndrome
Shoulder muscle tears
Repetitive strain injuries
Elbow
Tennis elbow/lateral epicondylitis
Golfers elbow/medial epicondylitis
Elbow arthritis
Olecranon bursitis
Repetitive strain injuries
Hand/wrist
Carpal tunnel syndrome
De Quervain's tenosynovitis
Hand/wrist Tendonitis
Hand/wrist arthritis
Trigger finger
Ganglions
Adhesions
Lower back
Mechanical low back pain
Lumbar sprains/strains
Lumbar disc protrusions
Lumbosacral joint dysfunction
Sacroiliac joint dysfunction
Lower back muscle spasm
Lower back arthritis
Tailbone strains/fractures
Sciatica/leg pain
Pelvis
Chronic pelvic pain syndrome
Peyonie's disease
Erectile dysfunction
C-section scars/incisions
Pre & post-op hernia repairs
Hip/Thigh
Trochanteric bursitis
Ischial bursitis
Piriformis syndrome
Iliotibial band (ITB) syndrome
Hip joint impingement syndrome
Labral tears/pathology
Hip joint arthritis
Pre & post-op Total hip replacement
Hip muscle sprains/strains
Hamstring/quadriceps tears
Groin pulls/tears
Hip flexor muscle tightness
Knee
Patello-femoral syndrome/Chondromalacia Patella
Osgood-Schlatter disease
Patellar tendonitis/Jumper's knee
Bursitis
Knee joint arthritis
Meniscus tears
Ligament tears
Pre & Post-op ACL repair
Pre & post-op Total knee replacement
Bakers cyst
Ankle/foot
Achilles tendonitis
Post-op Achilles tendon repairs
Heel spurs
Plantar fasciitis
Metatarsalgia
Morton's neuroma
Bunion pain
Gout
Ankle sprains/strains
Ankle joint arthritis
Other conditions
Fibromyalgia
Osteoarthritis
Rheumatoid arthritis
Chronic pain
Chronic motor vehicle accident injuries
Non-union fractures
Post fracture joint and muscle tightness
Post-op swelling/edema
Muscle and joint contractures
Treatment fees
Treatment fees are determined by a combination of the length of treatment and the amount of shockwave provided.
| | | |
| --- | --- | --- |
| Treatment | Description | Fee |
| Initial Shockwave Assessment and Treatment | Your first visit to the clinic.  A physiotherapy assessment will be conducted, and you will receive a shockwave therapy treatment.  This appointment will last up to 45 minutes.  Assessment and/or treatment may be cut short if you are late or have not filled out the Intake form prior to arriving at the clinic. | $200 |
| Shockwave – 1 body area | Treatment of 1 body area, up to 1500 shocks of shockwave and up to 30 minutes of treatment time. | $160 |
| Shockwave – 2 body areas | Treatment of 2 body areas, up to 2500 shocks of shockwave and up to 40 minutes of treatment time. | $200 |
| Shockwave – 3 body areas | Treatment of up to 3 body areas, up to 3500 shocks of shockwave and up to 50 minutes of treatment time. | $250 |
| Physiotherapy assessment | A Physiotherapy assessment will be conducted, followed by discussion of assessment results and possible options for treatment.  No physiotherapy or shockwave therapy treatment will be performed.  This appointment will last up to 30 minutes. | $120 |
| Physiotherapy treatment | Physiotherapy treatment only.  May include joint mobilizations, soft tissue mobilizations, passive stretching, home exercises and/or education.  Treatment length is up to 30 minutes. | $100 |
There is no government funding available for any of these assessments or treatments

A portion of the assessment or treatment may be covered under extended benefits

To reduce costs and keep fees as low as possible, direct billing is not available. You will be emailed a receipt with all required information to submit to your insurance company for reimbursement.
book your appointment now